TATA COFFEE SIGNS MANAGEMENT CONTRACT WITH IHCL TO LAUNCH AMA TRAILS
TATA COFFEE SIGNS MANAGEMENT CONTRACT WITH IHCL TO LAUNCH AMA TRAILS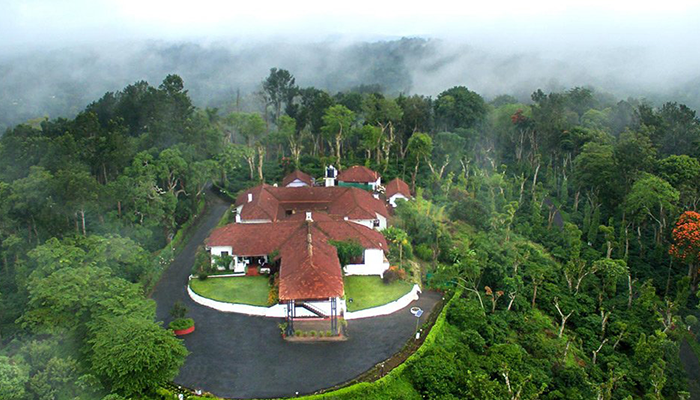 Tata Coffee, one of Asia's largest integrated coffee companies and Indian Hotels Company Limited (IHCL), South Asia's largest hospitality company have signed a management contract for 9 heritage bungalows from Tata Coffee's hospitality brand called Plantation Trails. The bungalows are situated in the picturesque hills of Coorg and Chikamagalur in South India. Nestled in the lap of luxury, the bungalows are spacious, quaint and comfortable and combine the grace and grandeur of the bygone era with contemporary comforts and warm service.  Each of the bungalows promises to offer the true plantation culture with long idyllic tours to the estate, bird and animal watching, along with the bean-to-cup experience.
"We are delighted to partner with IHCL with its 115 years of history of hospitality. This association will bring a new, authentic offering for travellers looking for offbeat experiences in the realms of nature." said Mr. Sanjiv Sarin, MD & CEO, Tata Coffee Ltd.
These Plantation Trails were created with a mission to offer its guests stunning views and an experience that connects people with the natural beauty that surrounds them, making Tata Coffee Plantations an ideal choice. Known for our bio-diversity, our estates are set amidst 20,000 lush acres of sprawling flora and fauna, along with over 300 species of birds for guests to indulge in activities like bird-watching
Launching "Ama Trails & Stays", a group of heritage bungalows, guesthouses and homestays at beautiful locations through the country, IHCL in partnership with Tata Coffee is launching its first collection of Plantation Trails at our idyllic coffee plantations, with eight Plantation Trails being located in Polibetta, Coorg and one in Chikmaglur.
"IHCL has launched Ama Trails & Stays in response to evolving guest needs for local, immersive and authentic experiences. We are delighted to partner with Tata Coffee for the first collection of plantation trails leveraging Tata Group synergies. With India's rich diversity we are confident that we will be able to scale this product to the first 100 units before the end of 2020 and bring distinctive offerings for our guests across the Indian sub-continent." said Mr. Puneet Chhatwal, Managing Director and Chief Executive Officer, IHCL.
Tata Coffee is thrilled to begin this partnership and wishes Ama Trails and Stays immense success in future endeavours.