Best Green Business Award by ET Now
Best Green Business Award by ET Now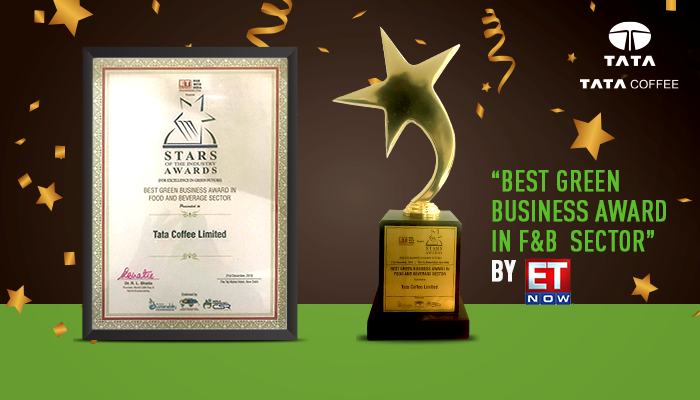 We are pleased to announce that Tata Coffee received the 'Best Green Business Award' for its Sustainable and Green practices at Coffee, Tea and Pepper Plantations from Economic Times Now. 
This is an acknowledgment of our effort and best practices for judicious use of the natural resources and our initiatives for water conservation, conservation of natural resources and the focus on staying carbon negative. 
As you know, an integral part of Tata Coffee's philosophy is sustainable growth, be it for the environment or the communities in which we operate. All out processes and practices are aligned towards globally benchmarked parameters of sustainability.