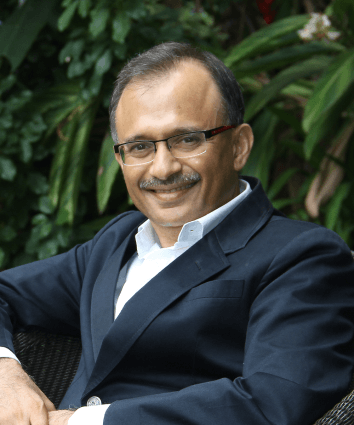 Mr. R. Harish Bhat
Chairman
Mr. Bhat is the Brand Custodian at Tata Sons. He joined the Tata Group in 1987, as an officer in the Tata Administrative Service (TAS). Currently, he is the Chairman of Tata Coffee Limited. He is a Director on the Boards of several other Tata Companies, including Trent Ltd., Tata Starbucks Pvt. Ltd., Infiniti Retail Ltd., and Tata AIA Life Insurance Company Limited.
During his career spanning over 35 years with the Tata Group, Mr. Bhat has held several senior roles. These include stints as Managing Director of Tata Global Beverages Ltd., Chief Operating Officer of the Watches and Jewellery businesses of Titan Company Ltd., and the telecom business of the Group. He has played a key role in several strategic moves of the Group over the past two decades, including the launch and nurturing of many iconic brands of the Tata Group, the successful turnaround of the Jewellery business, as well as the acquisition of Tetley. Mr. Bhat is an alumnus of BITS Pilani and IIM Ahmedabad, graduating at the top of his class in both institutions. He won the IIM Ahmedabad Gold Medal for scholastic excellence in 1987. A decade later, he won the Chevening Scholarship for young managers, awarded by the British Government. In 2017, he received the Distinguished Alumnus Award from BITS Pilani. He has strong professional interests in strategy, consumer behaviour, business economics and business history; and has been a member of the Consumer Insights Panel of the Economic Development Board, Government of Singapore.
Mr. Bhat is passionate about writing and is a prolific writer who contributes regularly to various national publications. He has four published books to his credit, including the recent national bestseller "#Tata Stories", which narrates 40 inspiring stories from the history of the Tata group.